Switching between keyboards (Android)
Switching between keyboards (Android)
---
Share feedback
Thanks for sharing your feedback!
On most Android devices, whether you are using the EndpointLock encrypted keyboard or any other keyboard, you'll see a small keyboard icon in the bottom right hand corner of the screen whenever the keyboard is active. Just tap said icon to open your keyboard list:
After tapping the icon you will see this menu, allowing you to switch between different keyboards: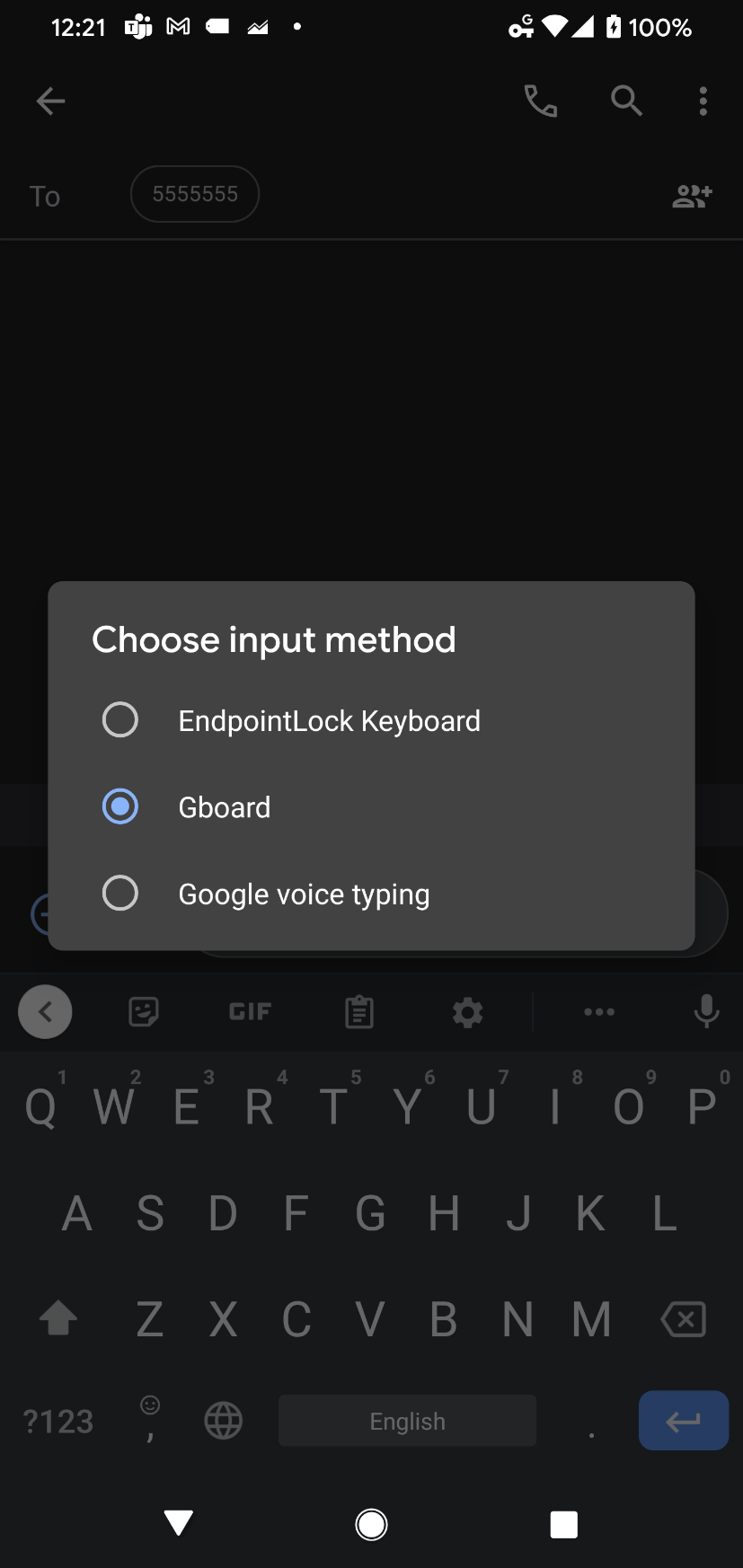 Note for Samsung phones:
If this icon is not visible when you have a keyboard open, you can enable it in your settings:
Open your Settings app.
Tap on General Management.
Tap on Keyboard list and default.
Make sure the option for Show Keyboard button is enabled, like in the image below.

**On some older Android devices this icon isn't present. In this case, you can switch keyboards by pulling down the notification bar whenever a keyboard is active.
---
Was this article helpful?
---
What's Next