When clicking on the EndpointLock system tray icon or by clicking "open" from the tray menu, the home screen will open. This screen will show you helpful information about your current installation of EndpointLock and its current operational status.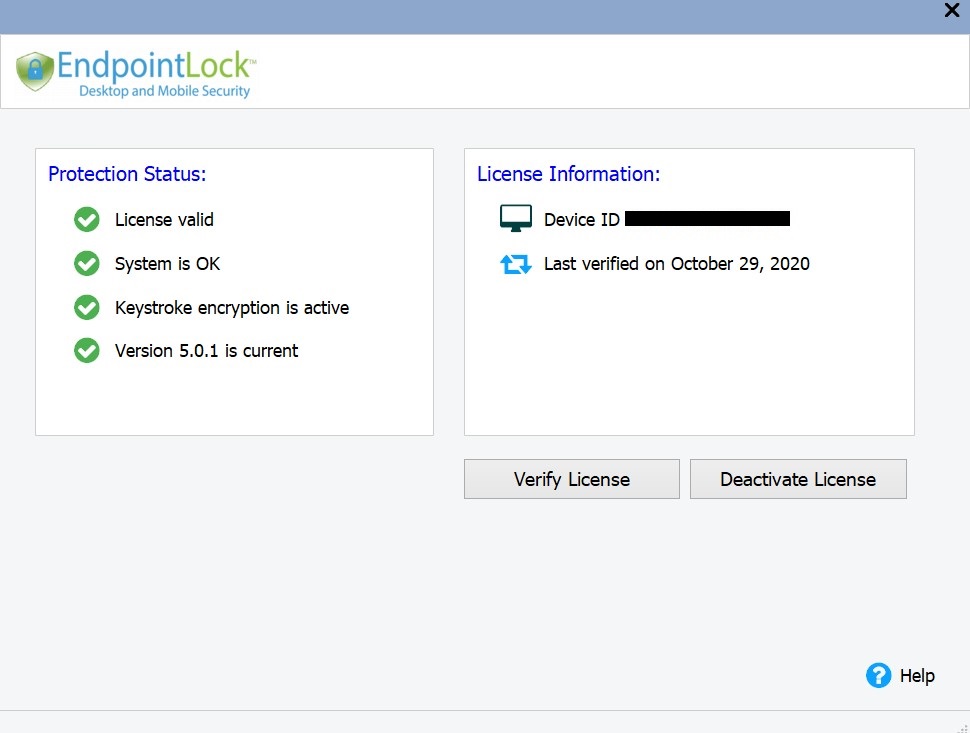 Will bring you to the EndpointLock's support and FAQ website.
---
License Information

This is the identifier of your computer. (Only needed for customer support).

This indicates the last time the software verified your license status.
---
Protection Status
This box will tell you important information about the operational state of your EndpointLock software. For a more detailed description of these values please refer to this article: Protection status messages